Carlsbad Water Heater Services
Offering Top-Quality Water Heater Repair & Replacement in North San Diego County
Is your water heater leaking? Are you experiencing fluctuation or loss of hot water? Do you find yourself going to the internet in search for "water heater repair near me"? No matter the issue, John Stevenson Plumbing, Heating & Air is the company to call. Our experienced team offers the best in water heater repairs, maintenance, and replacements throughout Carlsbad for both traditional and tankless systems.
Call Us 24/7 To Request Service
Should You Flush Your Water Heater?
Regular tank-style water heaters hold and heat water on a continuous basis. As they age, and due to San Diego County's poor water quality, sediment can build up on the bottom of the tank. It is corrosive and eats away at the interior of the water heater, leading to burst tanks and larger problems. That's why our Carlsbad water heater maintenance team recommends scheduling an annual water heater flush to extend the life of the system. This maintenance task will ensure that sediment is removed from the tank and that the water heater is continuing to perform at peak efficiency. This can also help homeowners avoid costly water heater repairs.
How to Tell if Your Water Heater Needs Repair
Water heater repairs are a worthwhile option if the system is still within its warranty period, which should be the case if regular water heater maintenance has been performed. In many cases, a quick and affordable repair can get your water heater working efficiently and effectively once again. So, if you notice any of the following, be sure to give our Carlsbad water heater repair team a call.
Signs Your Water Heater Needs Repair:
---
Your water heater is making unusual noises

The pilot light keeps going out

You find standing water under the water heater

Your water heater has been shutting off

Your water isn't getting hot

You notice your water heater randomly fluctuating between hot and cold water
Sometimes, the heating mechanism, or thermocouple, will fail, which can cause the hot water fluctuations or loss of hot water entirely. Water heater repairs for cases like this can usually be performed within the warranty period. However, if the water heater is older, it may be beneficial to consider replacing the system altogether.
---
Not sure if your water heater needs repair or replacement? Our Carlsbad team can help! Reach out us online today to set up an appointment!
---
How Long Do Water Heaters Last?
In general, traditional tank-style water heaters can last between 10 to 15 years. However, the lifespan of a water heater can vary based on a number of factors, including the frequency of use, the water quality in your area, and the level of maintenance the system has received over the years. If you're uncertain if your water heater needs to be replaced, be sure to watch for any changes in performance, as a failing water heater will typically exhibit signs that a new system is needed.
When Should You Replace a Water Heater?
---
If your system struggles to keep up with your home's hot water demands
If your water appears rusty or cloudy
If your water heater requires frequent and repeated repairs
If you want to invest in a newer, more energy efficient system
If your utility bills have increased substantially
If your water tastes or smells funny
If your water heater's tank is leaking
If your system is corroded
When the time comes for replacement, it's important to consider the size, location, and energy efficiency of the new model. However, with so many options available on the market, we recommend consulting with our qualified Carlsbad water heater installation team. We can help walk you through the process, assisting you in selecting and installing the right system for your home's hot water needs.
How Much Does Water Heater Replacement Cost?
If you're looking to replace your water heater, one of the first things on your mind is likely the cost. While the price of a new water heater can vary depending on a few factors, such as the size and type of system chosen, the cost of replacement will typically include more than just the unit itself. For example, where the system is going to be installed in your home, labor, and whether your old water heater will need to be removed can factor into the cost.Additionally, if you're upgrading to a different style of water heater or fuel source, such as switching from electric to gas, there may be additional expenses to consider, such as having a gas line installed. Certain permits will also be required, which can influence the overall cost of the replacement.
Understanding the Water Heater Installation Requirements in California
The Uniform Plumbing Code is continually changing, so a water heater installed 10 years ago compared to one installed today will have different installation requirements. Our team is well versed in these stipulations, which is why part of our evaluation involves upgrading to the current code, including all permits. We will also ensure that all safety requirements are also up to code, such as earthquake strapping and stands.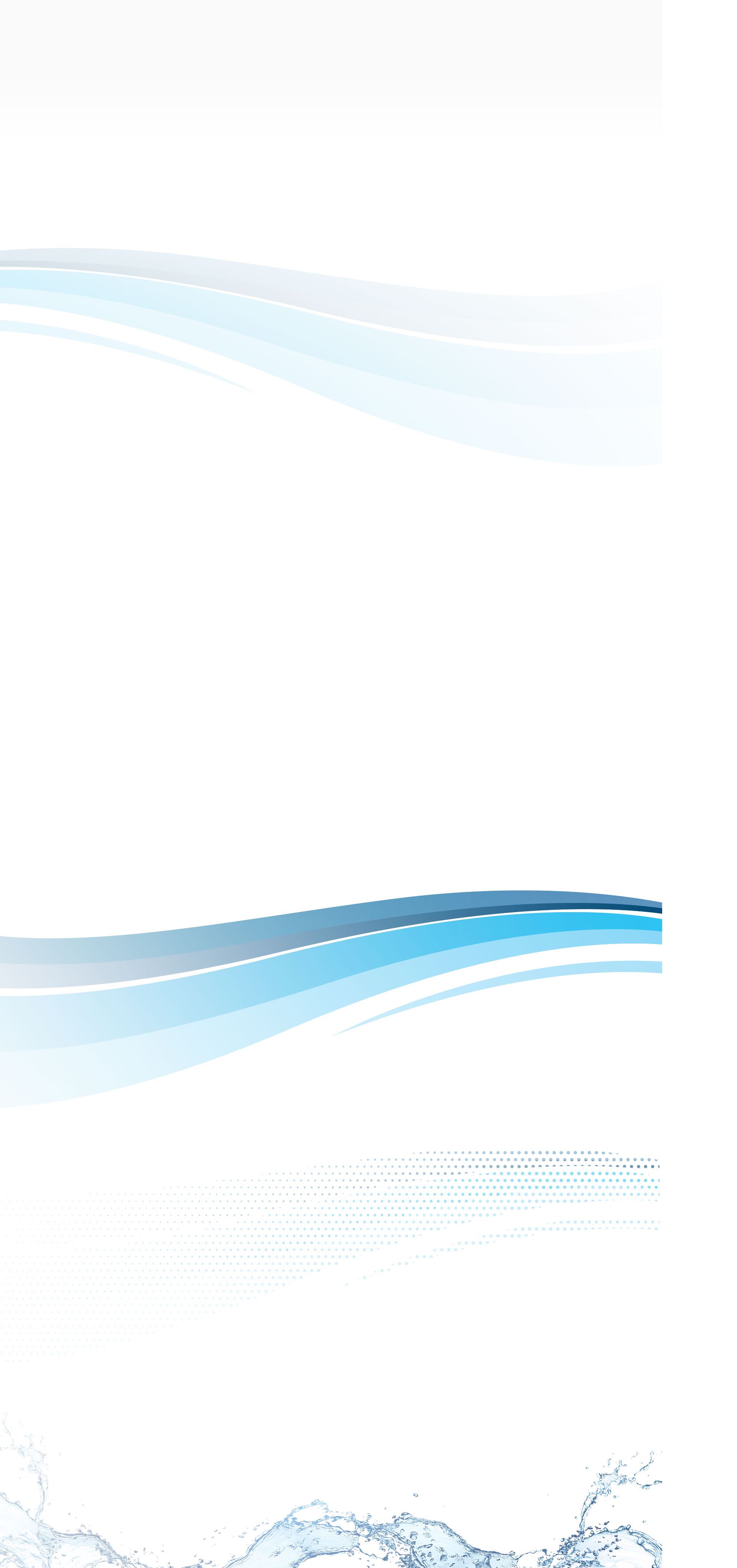 Do Plumbers Fix Water Heaters?
Yes, our plumbers can fix water heaters! We are skilled professionals who handle various plumbing issues, including water heater repairs. Whether it's a leaking tank, faulty thermostat, or any other problem, our plumbers have the expertise to diagnose and fix issues with water heaters. For reliable plumbing services in Carlsbad, contact John Stevenson Plumbing, Heating & Air Conditioning, Inc. Our team of experienced plumbers can efficiently repair or replace your water heater, ensuring optimal performance and peace of mind.
---
Fill out a form online or call us today to schedule an appointment and enjoy top-notch plumbing services.
---
Who to Call for Water Heater Repair
John Stevenson Plumbing, Heating & Air is the best choice for water heater repair in Carlsbad, Del Mar, La Jolla, and beyond. With decades of experience and certified technicians serving clients in the local area, our team is dedicated to providing quality service for all your plumbing needs, including water heater repairs.
No matter what type of water heater you have, John Stevenson Plumbing, Heating & Air can help get your water back up and running quickly. Our technicians are knowledgeable in all makes and models of water heaters, so they'll be able to diagnose the issue and come up with a reliable solution fast.
Benefits of Choosing Us for Water Heater Repairs:
---
Up-front and honest pricing
Professionally trained, licensed, and certified plumbing technicians
5 Star Service Guarantee
Best-in-class warranties
A full system evaluation prior to performing any work
Multiple repair or replacement options uniquely designed for you
Additionally, our team installs only the highest quality Bradford White tank-style water heaters, providing multiple options on-site as well as upfront estimates.
What To Expect From Our Plumbers
Our plumbing company will assess your water heating needs and provide multiple options for repair, if possible, or replacement. Our estimates are uniquely designed and tailored for each customer. After work is completed, our expert plumbers will walk you through the service provided and take the time to answer any remaining questions; it's all part of our 5 Star Service Guarantee! Our customer service team will then follow up within 24 hours to make sure you are happy — we're not happy until you're happy!
We value your time and investment and know that dealing with a leaking water heater, flooding, or even loss of hot water is frustrating. We aim to alleviate your stress!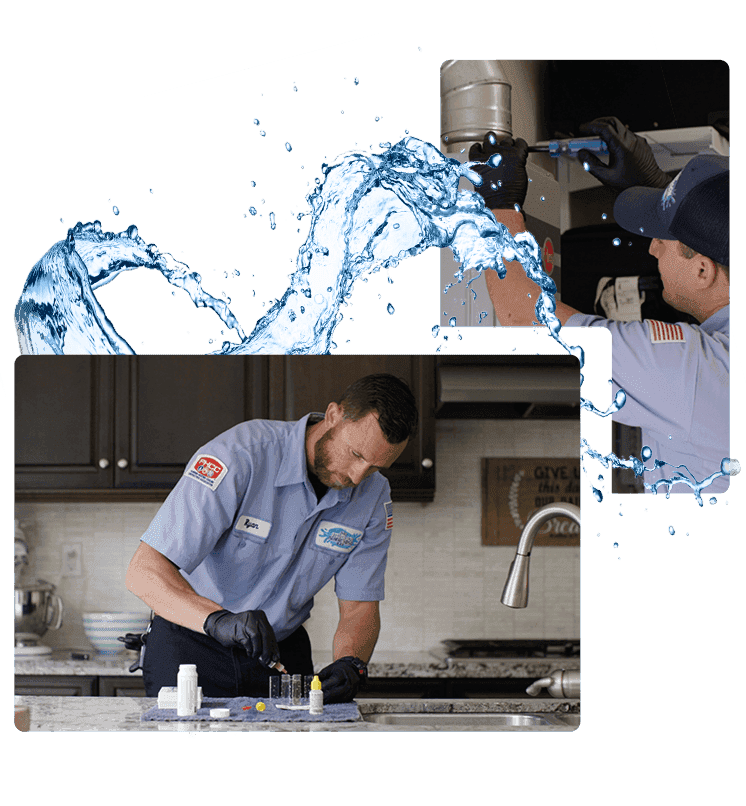 What Makes Us a Community Name?
Benefits of Working with Our Expert Team
Drug Tested & Background Checked Technicians

Upfront Pricing — You'll Never Pay More Than You're Quoted

Expert Advice From Professional, Licensed and Certified Technicians

We Stock Enough Parts in Our Trucks to Do 93% Of Repairs on the Spot

Flexible Scheduling - Ask About Same-Day or Emergency Service

5 Star Service Guarantee Includes Service Tailored to Your Needs & Budget
Frequently Asked Questions
When Should I Search For A Plumber Near Me?

A:

John Stevenson Plumbing, Heating & Air recommends scheduling annual plumbing evaluations. Your home is an investment, and it is better to prevent problems before they occur. With an annual inspection, our team can perform an in depth evaluation of all visible plumbing systems to ensure they are in top working condition. However, if you are experiencing high water bills, dripping faucets, no hot water, or gas smells, it is time to call a professional plumber.

Some Common Signs That You Need Plumbing Services

Some residential plumbing issues are easy to spot: active water drips, foul odors, strange sounds from the pipes all indicate something is happening in the system. But, there are more subtle signs that something is going on that requires a specialist. A common plumbing repair in San Diego is slab leaks. Leaks that happen under the foundation of the home. Signs include high water bills, damp floors, warm spots, and sounds of water running when no services are in use.

Common Plumbing Problems

Plumbing can be much more complex than we think. As long as we get hot water from our taps, and everything is working fine, we often don't think about our plumbing. But, there is a lot going on throughout the home, and it is all connected. Many times, a problem in the toilet is related to the water pressure coming into the home. Some of the most common issues are leaks. Leaks occur when the pipes are older, or plumbing seals are weakened from age and pressure.

Loose faucets, older water heaters, and poorly maintained systems will also lead to problems. If left alone, all of these can lead to burst pipes and major floods in worst case scenarios.

What Are All Of The Components Of A Plumbing System?

A:

Plumbing is made up of a complex system connected throughout the home. Residential plumbing services rely on knowledge of uniform plumbing code, extensive math, and engineering. That's why our team is dedicated to advanced training and education year round. Understanding how pipes are connected, how water and gas comes into the home, and how it is all interconnected is crucial to performing quality and long lasting solutions.

How To Detect A High Water Pressure Issue

A:

Excessive water pressure is one of the leading causes of leaks in the home, from minor drips to burst shut off valves. Detecting high water pressure can be done at the main water valve for the home, or at any tap with the proper tools. Our team evaluates water pressure on every service to ensure homeowners do not experience emergency plumbing problems. Often, a homeowner will discover water pressure problems only after a leak has occurred, which is why it is important to have regular plumbing evaluations.

What To Do When Pipes Start Making Weird Sounds

A:

Banging, knocking, and hissing pipes all have something to say. Often, it is an indicator of a leak happening somewhere in the system, and they can be linked to high water pressure. When strange sounds are coming from your system, call the experts at John Stevenson Plumbing, Heating & Air.

What are Plumbers and What Do They Do?

A:

Plumbers are professionally-trained, skilled people who repair, maintain, and install pipe systems. Water heaters, bathtubs, toilets, drains, showers, and faucets are just a few of the things that plumbers are trained to service. Our John Stevenson Plumbing, Heating & Air plumbers are high-quality, certified professionals who will come to your home to help you with any of your plumbing repair, maintenance, or installation needs.

How Long is a Water Heater Supposed to Last?

A:

All water heaters are designed to last several years before they need to be replaced, but unexpected problems with your water heater can occur at any time. Our plumbers at John Stevenson Plumbing, Heating & Air are expertly-trained to diagnose the problem with your water heater and see if it is something that can be fixed, or if a replacement is needed.
Based In Carlsbad, Serving a Wide Area

2748 Loker Avenue West Carlsbad, CA 92010

[Map & Directions]

Providing Service 6 Days a Week

Monday - Saturday

8:00 AM- 7:00 PM

Sundays

Closed

Call Us 24/7 To Request Your Service
A Homeowner's Best Friend
Expertise isn't the only thing we have gained over the past three decades - check our our loyal customer base!
"I can't say enough great things about Patrick and the whole John Stevenson company."

- Holly G.

"Great job, the technicians explained everything so that I could make the best decision for my home."

- Victoria J.

"I have been using John Stevenson's services for about 7 years now and am really happy with all the services provided so far: new heater installation and yearly checkup/tune-up; new tankless water heater installation and yearly flush."

- Flavia P.

"The thing about John Stevenson Plumbing is that it is simply the best company of its type in the region. The technicians are smart, personable, always courteous and helpful, knowledgeable and fun to get to know. They do their jobs on time and on budget and"

- John H.

"Luis was great! Fixed a leak in a gas line to our Guest House. Work was done quickly and professionally with excellent communication to me about the process."

- Pam L.

"I have used John Stevenson numerous times over the past few years for both plumbing and heating issues."

- Phyllis S.