Tankless Water Heater Installation in Carlsbad, CA
Hot water is a must in a modern home. From dishwashing and laundry to cooking and personal hygiene, there are many uses for hot water in your daily life. The question, then, is how best to heat the water you use in your home? Though the traditional method is to use a water heater tank, there is another option.
A tankless water heater is a space and energy-saving solution that allows you to heat the water on demand allowing homeowners the ability to only heat what they need versus a traditional water heater. Let's take a look at the most important things you need to know about tankless water heaters and determine whether or not they are the right option for you.
How do tankless water heaters work?
A traditional water heater will fill a tank full of water and apply persistent energy to it at all times. This way, whenever you need hot water, the hot water line in your tap will draw water from this tank, which refills itself and continues heating water to the set temperature.
Conversely, a tankless water heater draws cold water through a more compact unit. When you need hot water, the tankless water heater, containing either a gas burner or an electric heating element, instantly heats the water before sending it to the tap. A tankless water heater is, therefore, able to supply you with hot water on-demand, without the need to fill a large tank.
How long do tankless water heaters last?
The life span of your tankless water heater will depend on whether it heats with gas or electricity. For gas-burning tankless water heaters, a properly used and maintained heater can last for over 20 years. Electric tankless water heaters can last anywhere from 7to 10 years with proper maintenance.
How Do You Clean a Tankless Water Heater?
Over time, a tankless water heater may develop mineral deposits on the inside of the unit or heat exchanger. This can generally be remedied easily by flushing it out with vinegar using a submersible pump. Simply turn off the tankless water heater and close the gas valve (if present). Drain the heater into a 5-gallon bucket, and rinse off the pre-filter to remove any buildup. Empty the bucket and then pour 3 gallons of vinegar into it with the submersible pump inside. Then, by pumping vinegar in through the cold water valve and out through the hot water valve, you can dissolve calcium, lime, and other minerals and collect the remnants back in the bucket. Doing this yearly can flush out mineral deposits before they cause damage.
This process can also be performed by a professional like those at John Stevenson Plumbing, Heating & Air. Ask about our tankless water heater cleaning in San Diego if you notice something amiss with your water heater.
How much do tankless water heaters cost?
The price of a tankless water heater varies greatly. Generally, gas-burning tankless heaters will run anywhere from $1500to over $2,000 for a more heavy-duty model. Electric tankless water heaters will usually be less expensive, with a price tag somewhere between $700 and $1200. Keep in mind, however, that installing a tankless water heater in your home for the first time will cost more than just replacing an existing one, owing to the needed infrastructure to support the device.
While homeowners can purchase tankless water heaters from home stores, the cost for a professional to provide and install the system will vary depending on the installation needs of the home. By having a licensed specialist provide and install the tankless water heater, homeowners can be sure they are getting a professional grade system with a best in class warranty.
Do tankless water heaters provide instant hot water?
Generally, you'll see about a 15-second wait time from when you turn on the tap until the water heats up. However, some models of tankless water heaters will include a built-in recirculation pump. By thinking ahead and activating the recirculation pump, either at the push of a button or through clever home automation, you can push cold water back into the hot water heater. After just a minute or so, you can get hot water from the tap in just a few seconds.
What are the best tankless hot water heaters?
For those looking to upgrade their current hot water setup, it makes sense to get a quality tankless water heater. By investing in a high-quality device, you ensure that you get the most bang for your buck, with less chance of it breaking down at an inopportune moment.
In taking a look at a variety of professional and customer opinions, the brands of tankless water heaters that we see recommended most often are:
Navien Rinnai Rheem Bosch
To learn more about which tankless water heater is best suited to you in particular, ask the professionals at John Stevenson Plumbing for a more personalized and accurate recommendation based on the hot water needs of your home.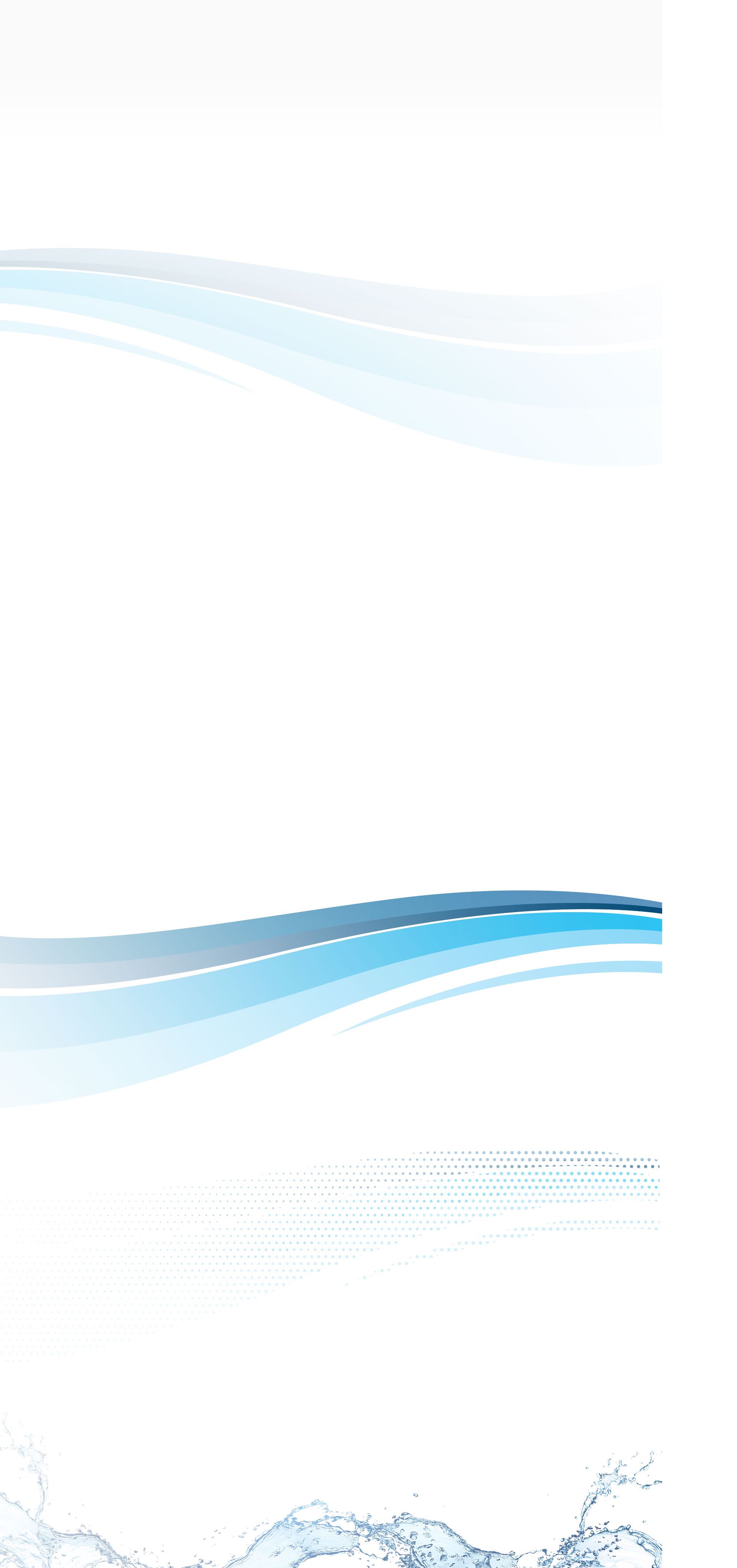 Space
One major advantage that tankless water heaters hold over their traditional counterparts is space. Whereas older water heaters require large tanks with thick insulation, taking up valuable space in your home, a tankless water heater is usually about the size of a carry-on piece of luggage and mounted on the wall, out of the way.
Eco- and Wallet-Friendly
Instead of spending money and energy constantly heating a large tank of water, all for the chance that you might need it at some point during the day, a tankless water heater allows you to heat the water only as you need it. Since smaller amounts of water are being heated at a time, it takes less energy and therefore less money to supply yourself with hot water at a moment's notice.
Easy Winterizing
If a home needs to be left vacant for any length of time, especially during cold weather, it's important to winterize to ensure that there aren't any burst pipes when you return. Part of this process involves flushing your water heater. For tank-style water heaters, the process of flushing the tank can take anywhere from 20 minutes to an hour depending on the tank's size. However, with a tankless water heater, a compressor allows you to drain the heater in just a few seconds. Once it's empty, you can unplug the heater and it's good to go.
Safety
Additionally, tankless water heaters are usually safer to have in the home. For one, they don't hold tremendous amounts of water, so you don't run the risk of large leaks and floods. Plus, the small size and weight mean that the risk of damage or injury from a tip-over in an earthquake is all but eliminated.
Thanks to the sealed air intake and exhaust vents, tankless heaters won't leak carbon monoxide into your home because of back-drafting.
And finally, because the hot water doesn't have time to sit still within the heater, tankless water heaters are far less prone to collecting and circulating bacteria and sediment build up from the water heater.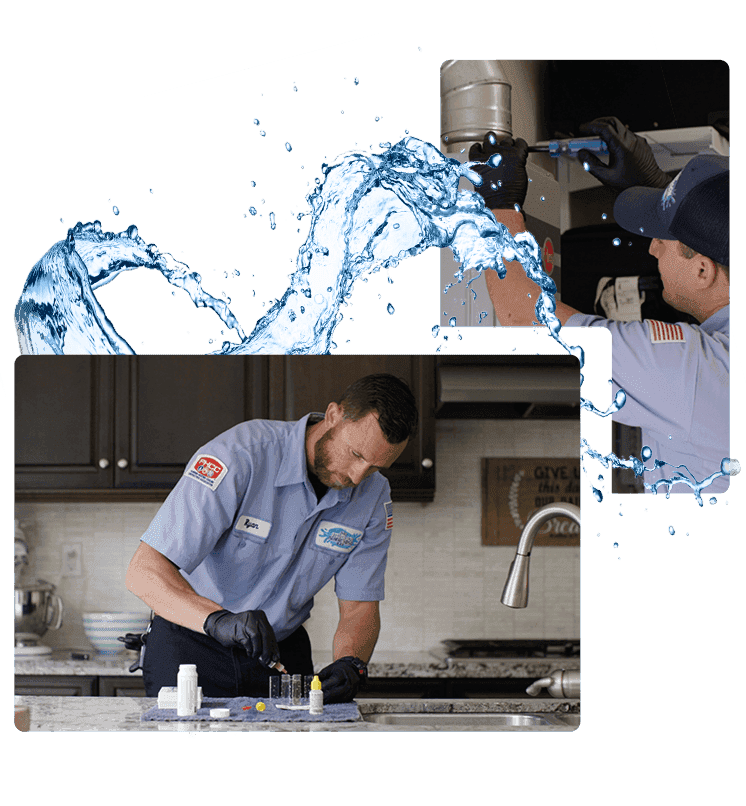 What Makes Us a Community Name?
Benefits of Working with Our Expert Team
Drug Tested & Background Checked Technicians

Upfront Pricing — You'll Never Pay More Than You're Quoted

Expert Advice From Professional, Licensed and Certified Technicians

We Stock Enough Parts in Our Trucks to Do 93% Of Repairs on the Spot

Flexible Scheduling - Ask About Same-Day or Emergency Service

5 Star Service Guarantee Includes Service Tailored to Your Needs & Budget
Frequently Asked Questions
When Should I Search For A Plumber Near Me?

A:

John Stevenson Plumbing, Heating & Air recommends scheduling annual plumbing evaluations. Your home is an investment, and it is better to prevent problems before they occur. With an annual inspection, our team can perform an in depth evaluation of all visible plumbing systems to ensure they are in top working condition. However, if you are experiencing high water bills, dripping faucets, no hot water, or gas smells, it is time to call a professional plumber.

Some Common Signs That You Need Plumbing Services

Some residential plumbing issues are easy to spot: active water drips, foul odors, strange sounds from the pipes all indicate something is happening in the system. But, there are more subtle signs that something is going on that requires a specialist. A common plumbing repair in San Diego is slab leaks. Leaks that happen under the foundation of the home. Signs include high water bills, damp floors, warm spots, and sounds of water running when no services are in use.

Common Plumbing Problems

Plumbing can be much more complex than we think. As long as we get hot water from our taps, and everything is working fine, we often don't think about our plumbing. But, there is a lot going on throughout the home, and it is all connected. Many times, a problem in the toilet is related to the water pressure coming into the home. Some of the most common issues are leaks. Leaks occur when the pipes are older, or plumbing seals are weakened from age and pressure.

Loose faucets, older water heaters, and poorly maintained systems will also lead to problems. If left alone, all of these can lead to burst pipes and major floods in worst case scenarios.

What Are All Of The Components Of A Plumbing System?

A:

Plumbing is made up of a complex system connected throughout the home. Residential plumbing services rely on knowledge of uniform plumbing code, extensive math, and engineering. That's why our team is dedicated to advanced training and education year round. Understanding how pipes are connected, how water and gas comes into the home, and how it is all interconnected is crucial to performing quality and long lasting solutions.

How To Detect A High Water Pressure Issue

A:

Excessive water pressure is one of the leading causes of leaks in the home, from minor drips to burst shut off valves. Detecting high water pressure can be done at the main water valve for the home, or at any tap with the proper tools. Our team evaluates water pressure on every service to ensure homeowners do not experience emergency plumbing problems. Often, a homeowner will discover water pressure problems only after a leak has occurred, which is why it is important to have regular plumbing evaluations.

What To Do When Pipes Start Making Weird Sounds

A:

Banging, knocking, and hissing pipes all have something to say. Often, it is an indicator of a leak happening somewhere in the system, and they can be linked to high water pressure. When strange sounds are coming from your system, call the experts at John Stevenson Plumbing, Heating & Air.

What are Plumbers and What Do They Do?

A:

Plumbers are professionally-trained, skilled people who repair, maintain, and install pipe systems. Water heaters, bathtubs, toilets, drains, showers, and faucets are just a few of the things that plumbers are trained to service. Our John Stevenson Plumbing, Heating & Air plumbers are high-quality, certified professionals who will come to your home to help you with any of your plumbing repair, maintenance, or installation needs.

How Long is a Water Heater Supposed to Last?

A:

All water heaters are designed to last several years before they need to be replaced, but unexpected problems with your water heater can occur at any time. Our plumbers at John Stevenson Plumbing, Heating & Air are expertly-trained to diagnose the problem with your water heater and see if it is something that can be fixed, or if a replacement is needed.
Based In Carlsbad, Serving a Wide Area

2748 Loker Avenue West Carlsbad, CA 92010

[Map & Directions]

Providing Service 6 Days a Week

Monday - Saturday

8:00 AM- 7:00 PM

Sundays

Closed

Call Us 24/7 To Request Your Service
A Homeowner's Best Friend
Expertise isn't the only thing we have gained over the past three decades - check our our loyal customer base!
"I can't say enough great things about Patrick and the whole John Stevenson company."

- Holly G.

"Great job, the technicians explained everything so that I could make the best decision for my home."

- Victoria J.

"I have been using John Stevenson's services for about 7 years now and am really happy with all the services provided so far: new heater installation and yearly checkup/tune-up; new tankless water heater installation and yearly flush."

- Flavia P.

"The thing about John Stevenson Plumbing is that it is simply the best company of its type in the region. The technicians are smart, personable, always courteous and helpful, knowledgeable and fun to get to know. They do their jobs on time and on budget and"

- John H.

"Luis was great! Fixed a leak in a gas line to our Guest House. Work was done quickly and professionally with excellent communication to me about the process."

- Pam L.

"I have used John Stevenson numerous times over the past few years for both plumbing and heating issues."

- Phyllis S.